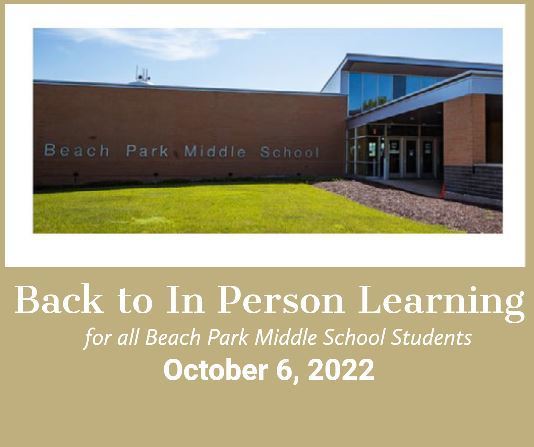 Please read the important communication that was sent via email from Dr. Denise Wilcox regarding Remote Learning for tomorrow, October 5, for all Beach Park Middle School Students. Middle School Students will attend their classes remotely through their Google Classrooms.
Happy National Custodian Appreciation Day! Please help us send big thanks to our amazing custodians for all that they do for our staff and students. We appreciate your dedication and hard work!!
Progress Reports are now available in your parent portal. Also, available are updated fee balances and fee statements. You must be logged into the full site (
https://powerschool.bpd3.org/public
), not the app. Payments can also be made here too!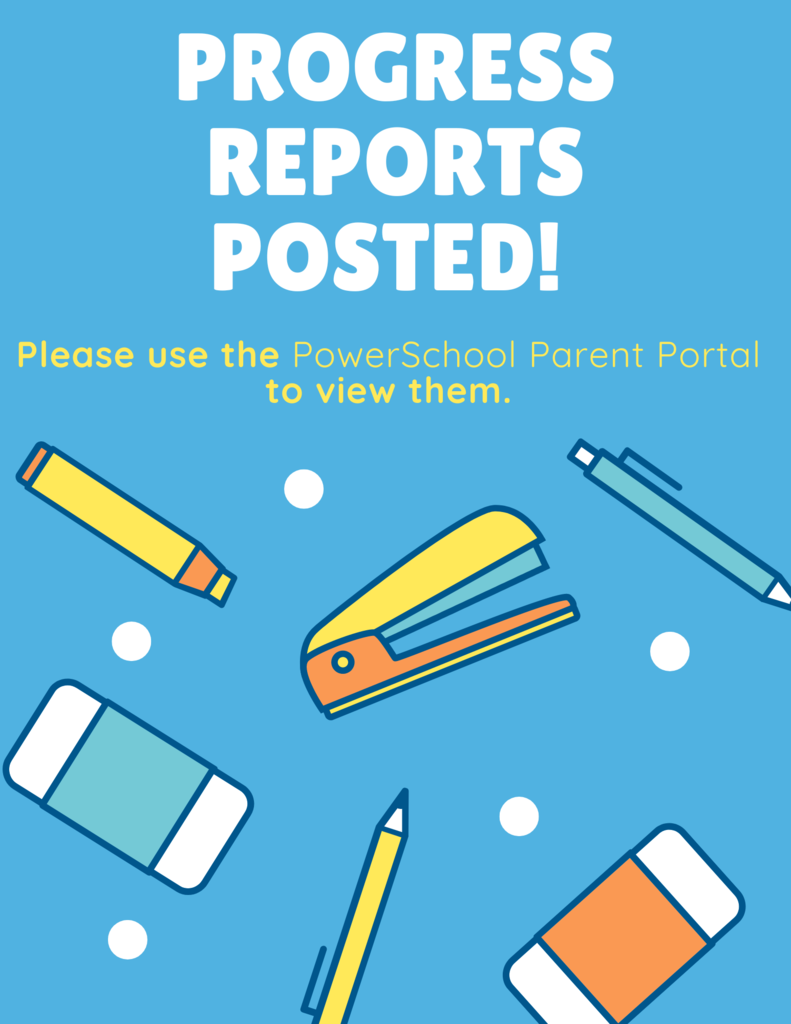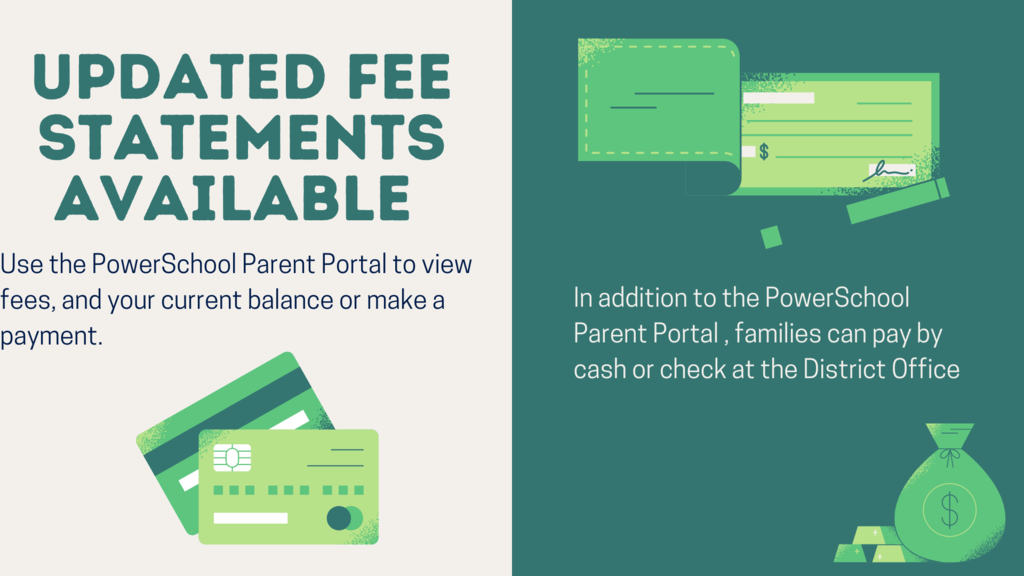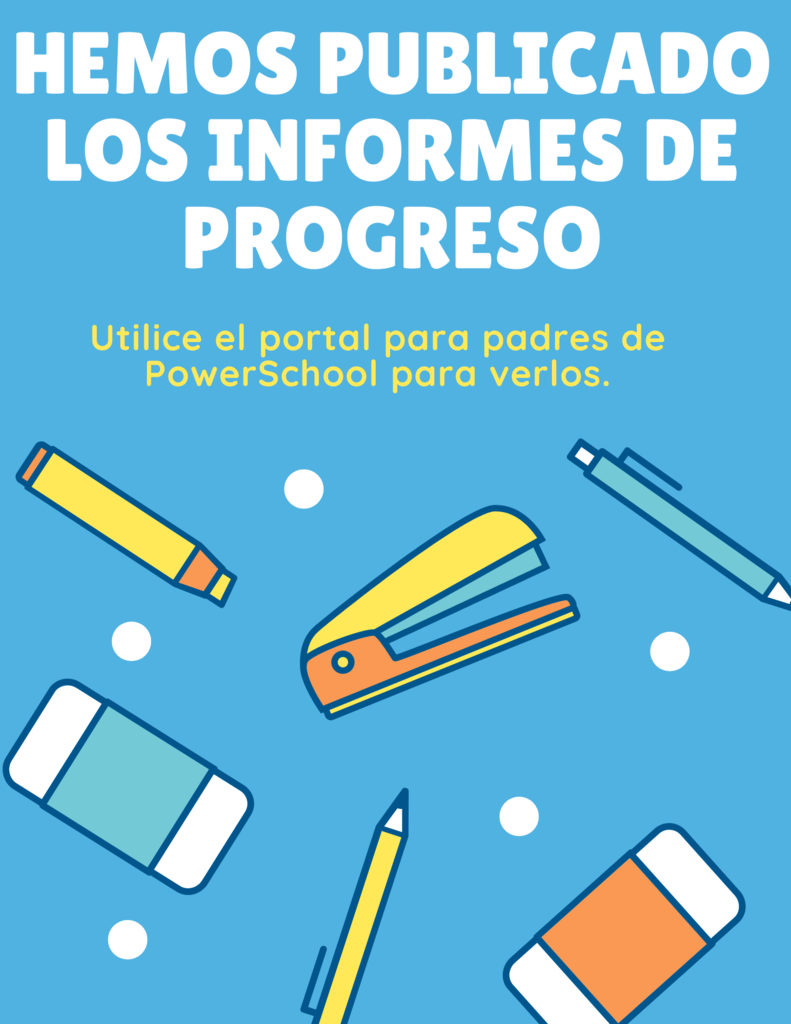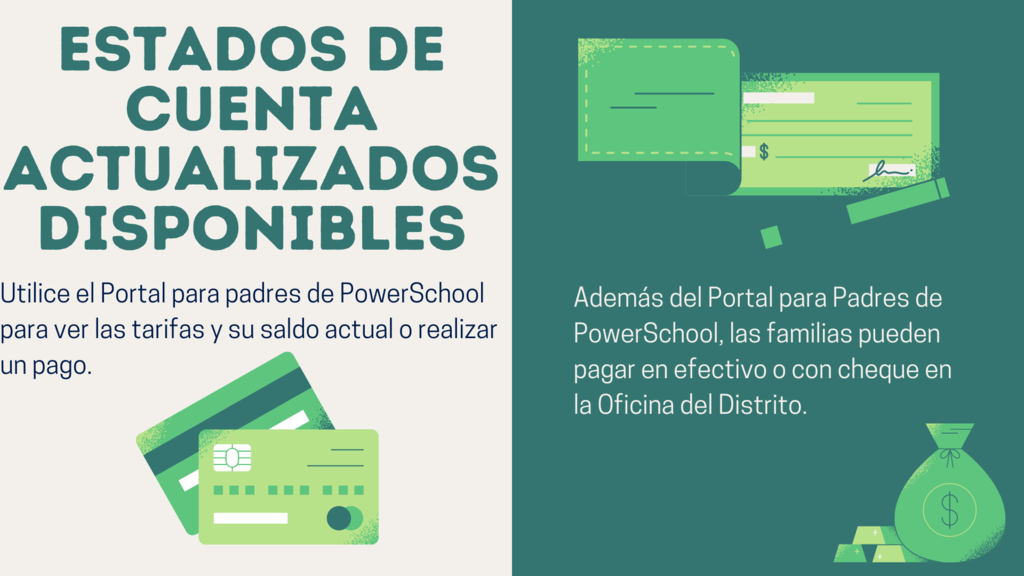 Thank you to United Way of Lake County and volunteers from FedEx, who installed a sensory path at Howe Elementary yesterday! The Sensory Path will allow students to get their wiggles out and it brightens the hallway! Check out the pictures and videos:
https://bit.ly/3SFSusQ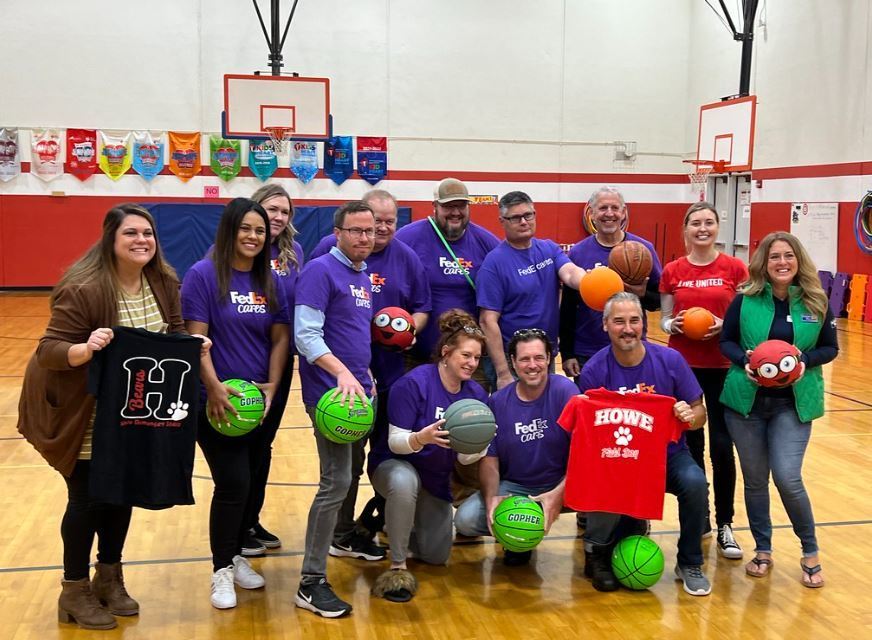 TutorMe! Unlimited, 24/7 access to on-demand tutoring is now available to all Beach Park Students! Students can log onto Clever to access TutorMe. Reach out to your student's teacher with any questions.
https://bit.ly/3fslLJe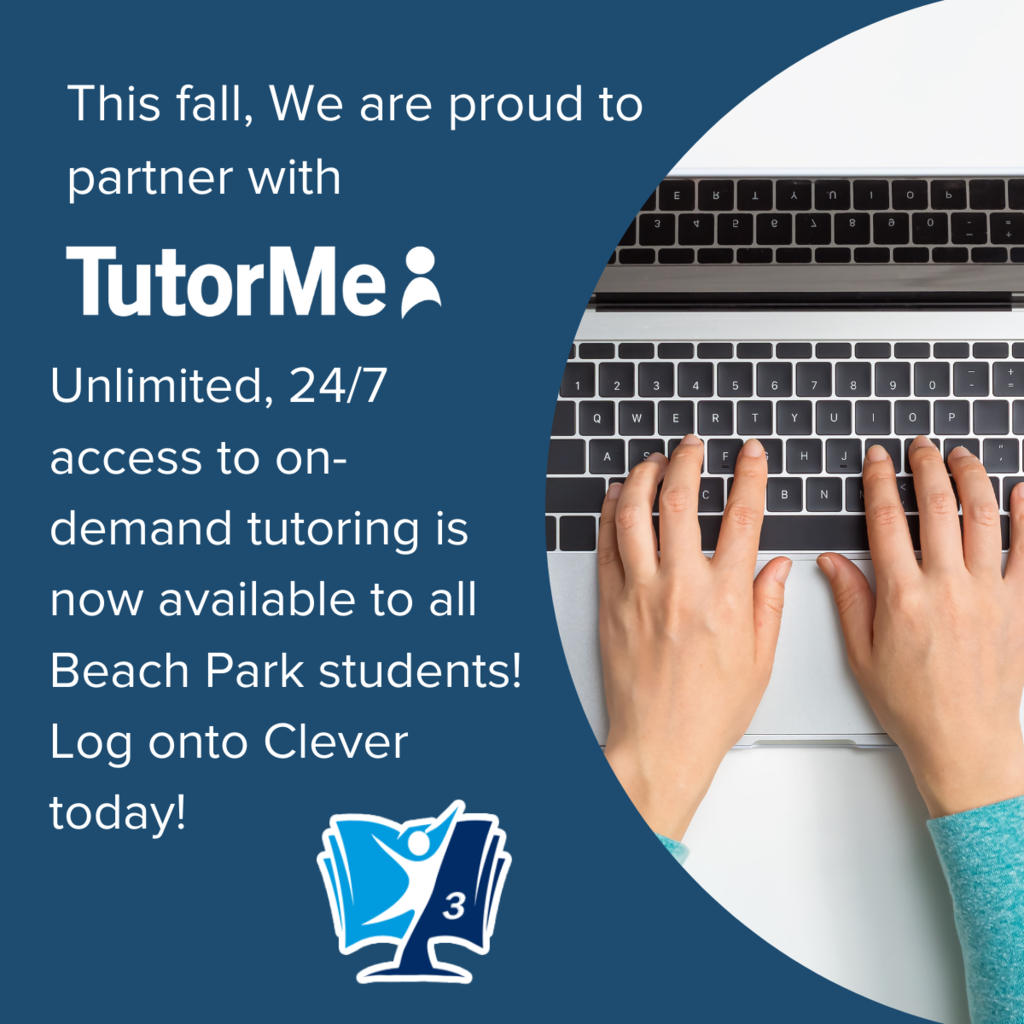 Your Invited to a Community Dialogue! Saturday, October 15, 2022, 10:00 a.m. - 12:00 p.m. at Zion Benton High School (South Cafeteria - Entrance T)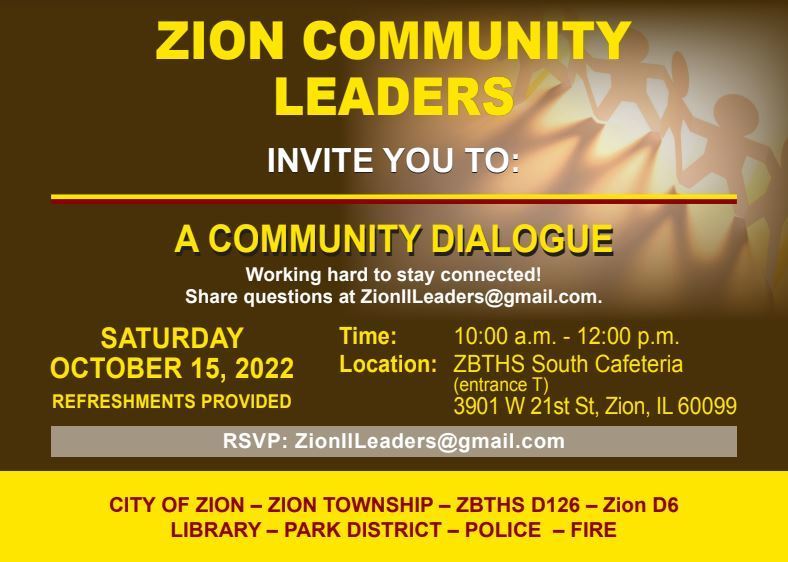 The BPD3 Superintendent Search Lead Focus Groups meeting is tonight, Sept. 28. The meeting for parents and community members will be held at Beach Park Middle School Cafeteria - 6:00pm - 7:00 pm.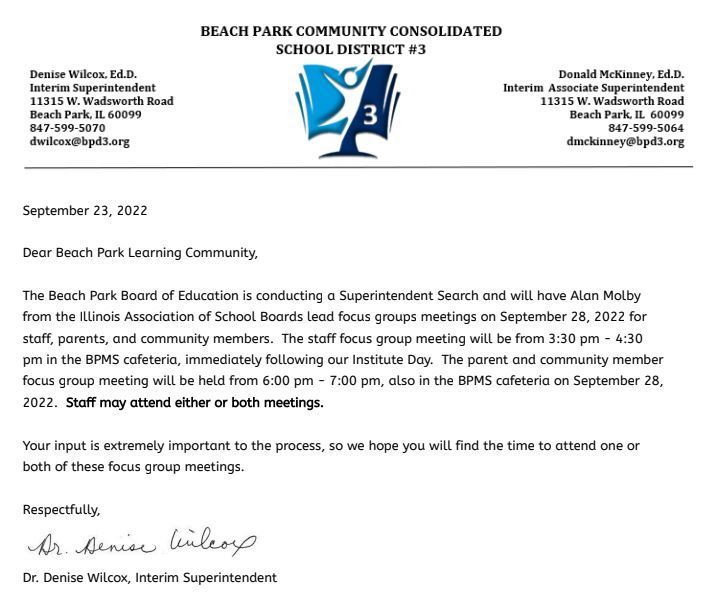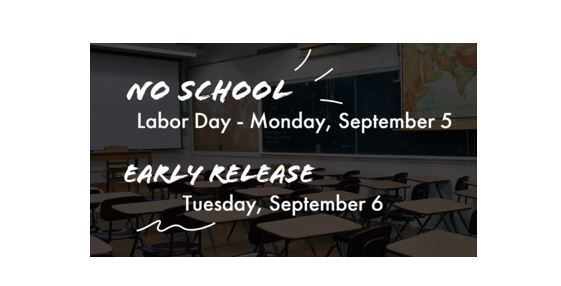 The swearing in of our new board member, Andrea Usry! Welcome to the BPD3 Learning Community.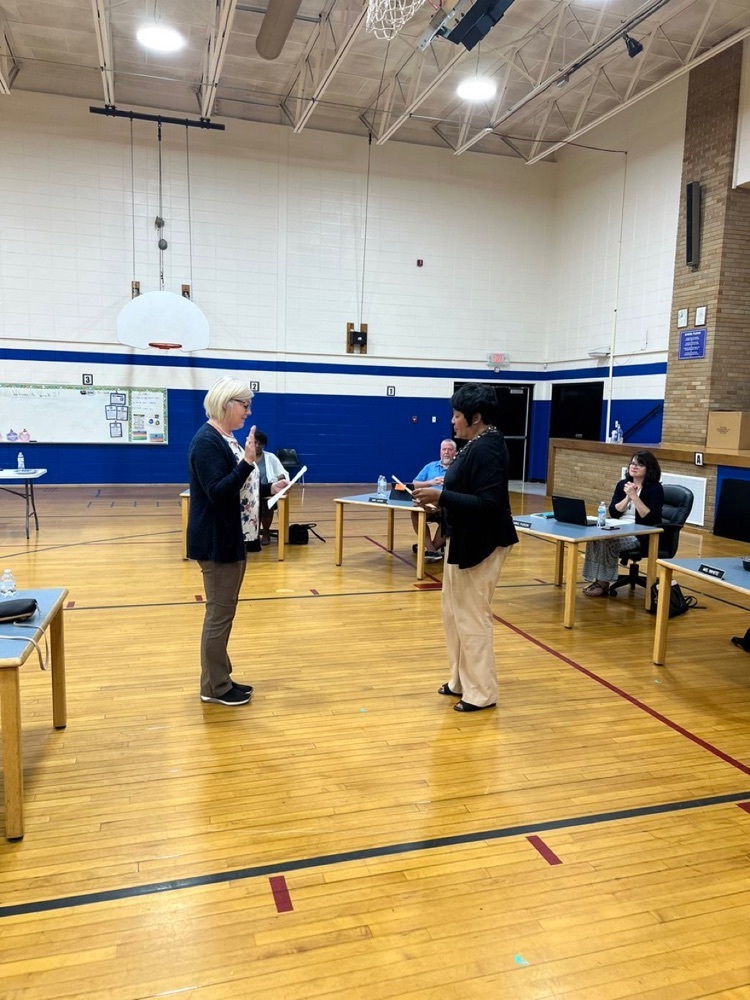 !!! BACK TO SCHOOL BASH !!! Wednesday, August 10th, 4:30-6:30pm at Beach Park Middle School ** Free event to our Beach Park Learning Community ** Overflow Parking will be located at Kenneth Murphy School. We look forward to seeing everyone there!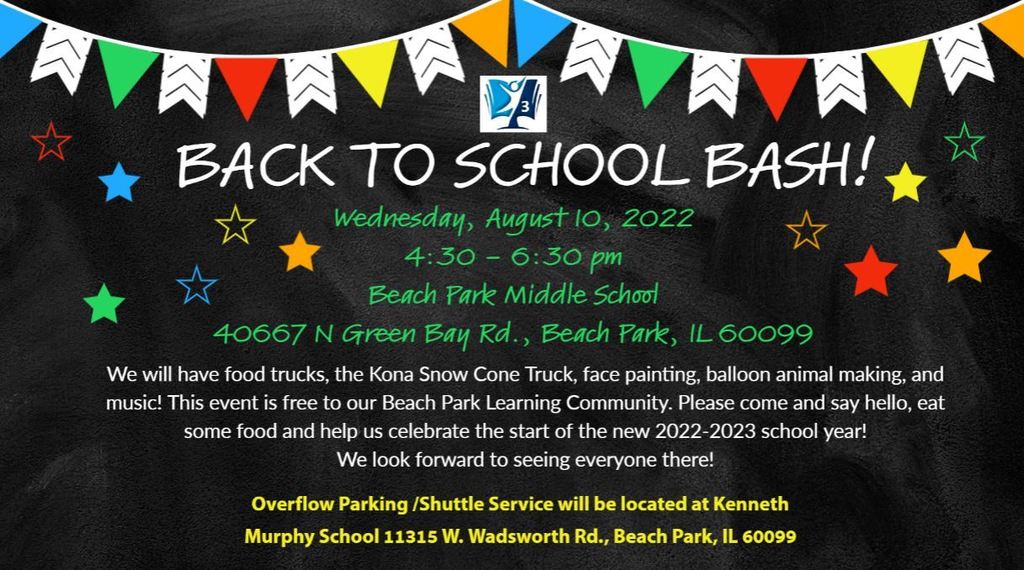 BPD3 is so excited to welcome our new staff to our Beach Park family! This staff is amazing, and they are ready to aim towards excellence in this new school year!
Open search for a 1st Grade Classroom teacher at Newport Elementary. Now accepting applications. Please spread the word to anyone you know interested in a teaching position for the fall. Go to
www.bpd3.org
to apply.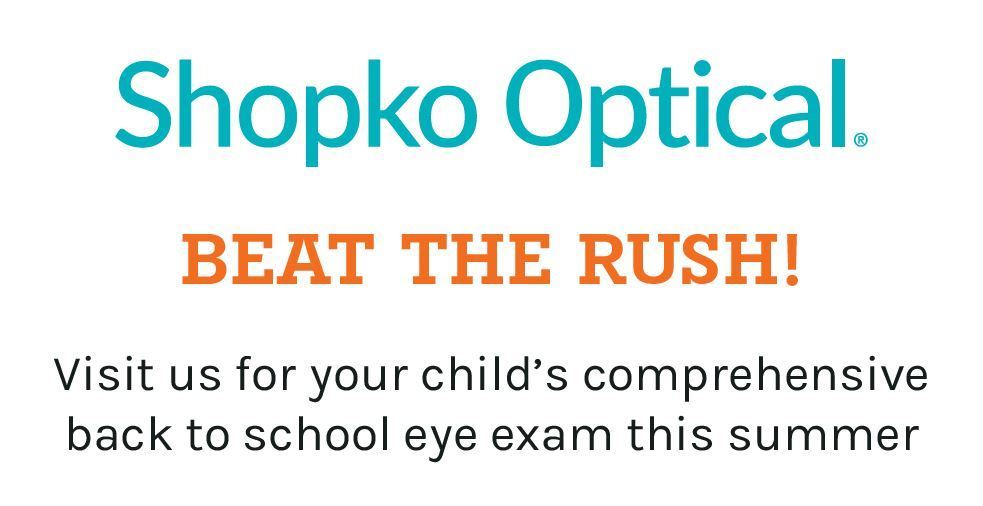 BPD3 Board of Education is seeking applicants to fill a vacancy on the Board of Education. Residents of BPD3 are invited to apply:
https://bit.ly/3cbkBAl
Applications are due by Friday, August 5, 2022.
New Website and App Coming Soon! BPD3.org will have a NEW LOOK and we can't wait for you to see it! In addition, you'll be able to download our new app on your IPhone or Smart Phone to stay connected with Beach Park School District #3!