Free Beach Park SD #3 Community Breakfast is available at Kenneth Murphy School for children ages 18 and under, and individuals over the age of 18 that have physical limitations. Breakfast will be served from 9:00 am-10:00 am starting June 5 to June 22, excluding Fridays and weekends. Breakfast must be eaten in the KM lunch room, food cannot leave the cafeteria. See flyer for more information.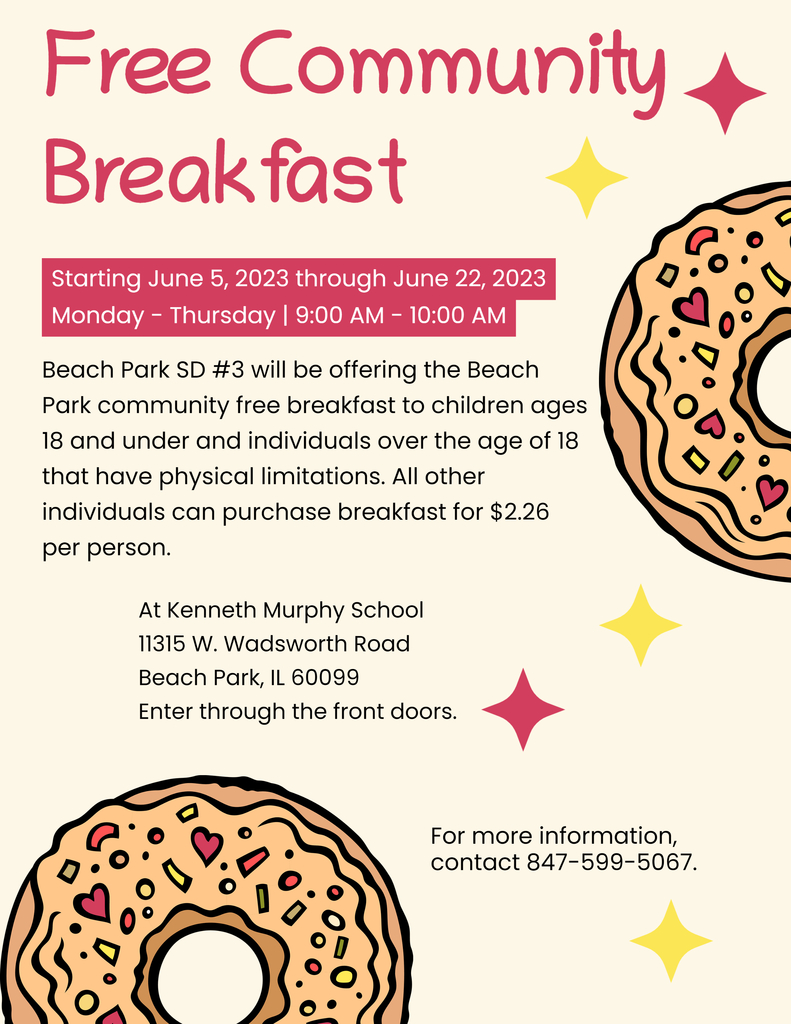 Report Cards for Trimester 3 are now posted to the PowerSchool Parent Portal! Any technology or library books should be returned as soon as possible. All fees can be paid online or at the district office. See your email for directions. Have a great summer!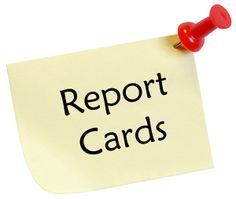 ¡Las boletas de calificaciones para el trimestre 3 ahora están publicadas en el portal para padres de PowerSchool! Cualquier tecnología o libros de la biblioteca deben devolverse lo antes posible. Las tarifas se pueden pagar en la oficina del distrito. ¡Que tengas un buen verano!
Congratulations to our own Emily Harris from Howe School for winning Early Childhood - Elementary Lake County Educator of the Year!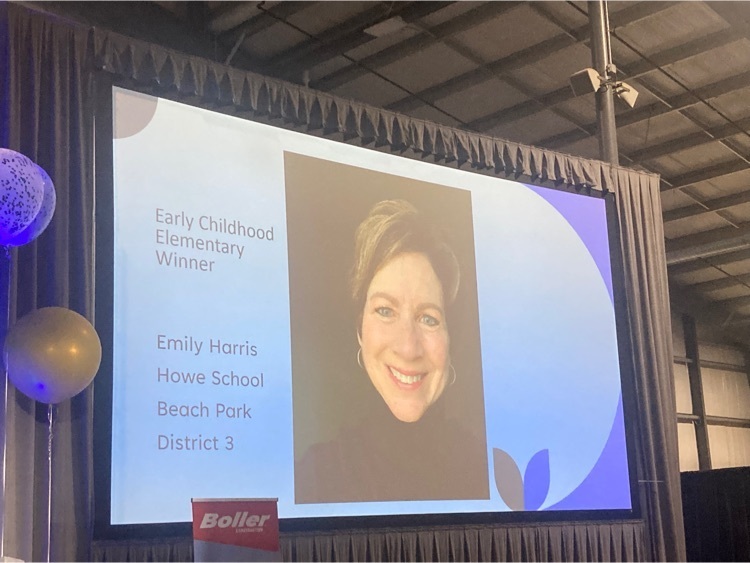 Beach Park School Board Announces Board Vacancy Beach Park School District 3 is seeking applications for two vacant positions on the Board of Education. If you are interested in applying to become a Beach Park School District 3 Board Member, please email your cover letter, resume, and completed application,  to Diana Contreras, Executive Administrative Assistant to the Superintendent and Board of Education Secretary of Record, at
dcontreras@bpd3.org
on/before May 31, 2023. Click on the following link for more information:
www.bpd3.org/o/bpd3/page/board-member-vacancy
Congratulations to our reelected School Board Members, Ms. Marcia White, Ms. Andrea Usry, Mr. Andy Luther, and Mr. Steven Lenzi, who were sworn in at yesterday's Board Meeting! We look forward to working together and accomplishing great things over the next couple of years.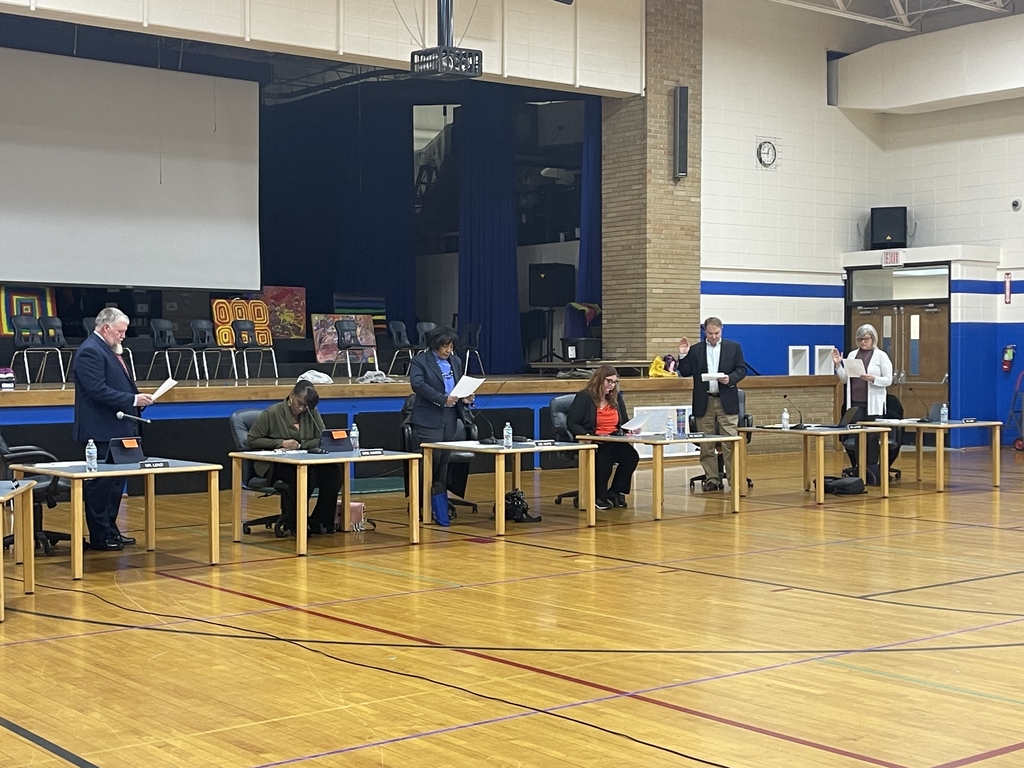 Today starts Teacher Appreciation Week! Dear Teachers, Thank you for your patience, care, commitment, and wisdom. With you, students continue to grow and prosper with knowledge and determination for a brighter future.
Congratulations to Howe School, who won the Beach Park School District's Volleyball Tournament last night! Thank you to all participants and everyone that went to support their team.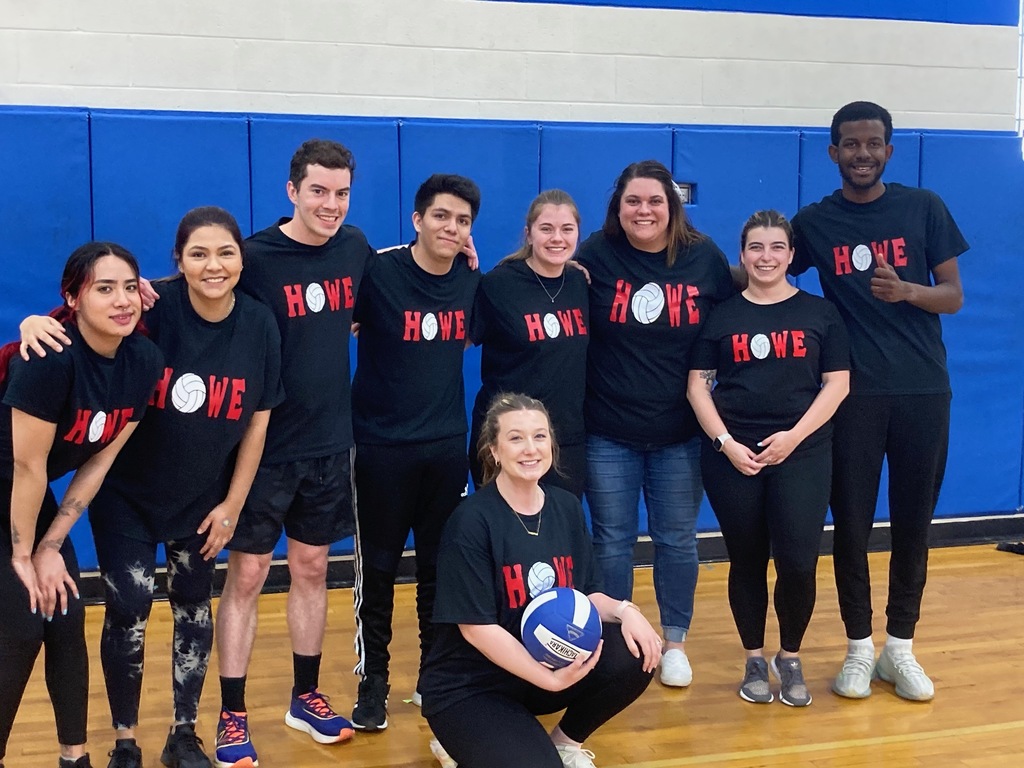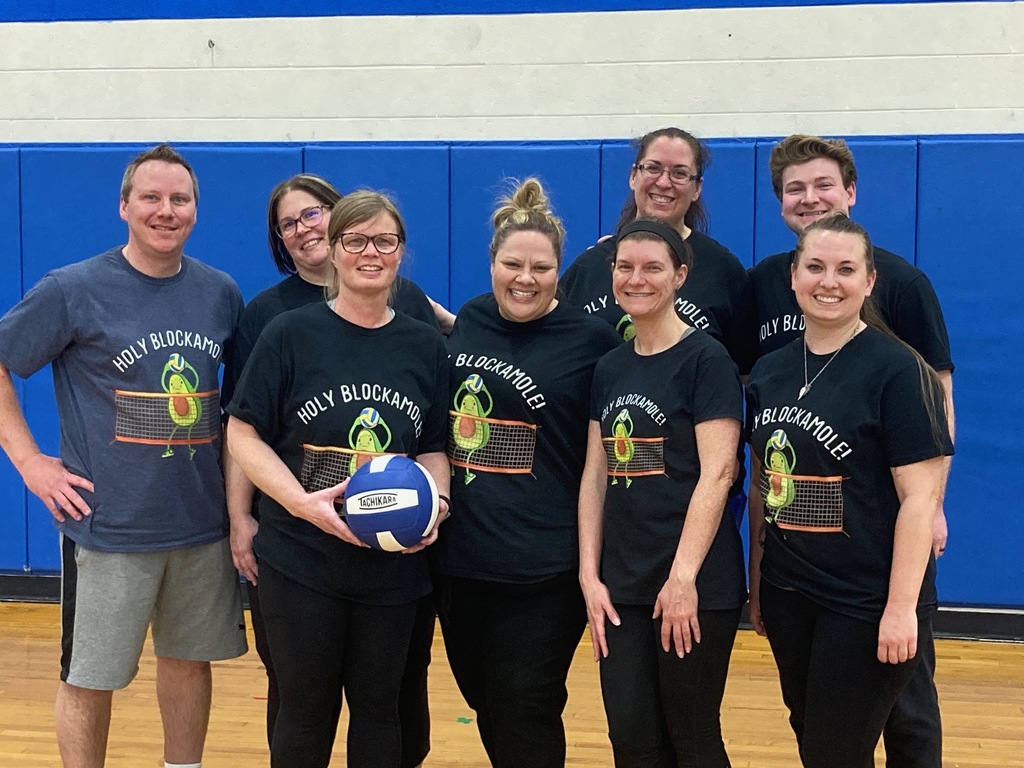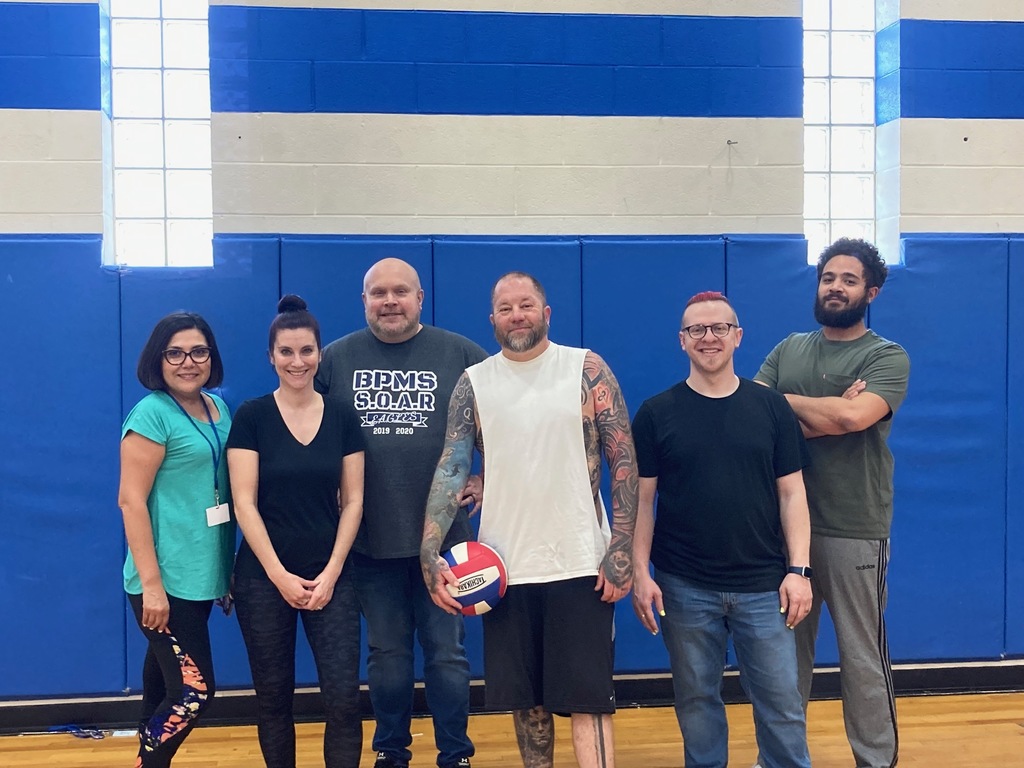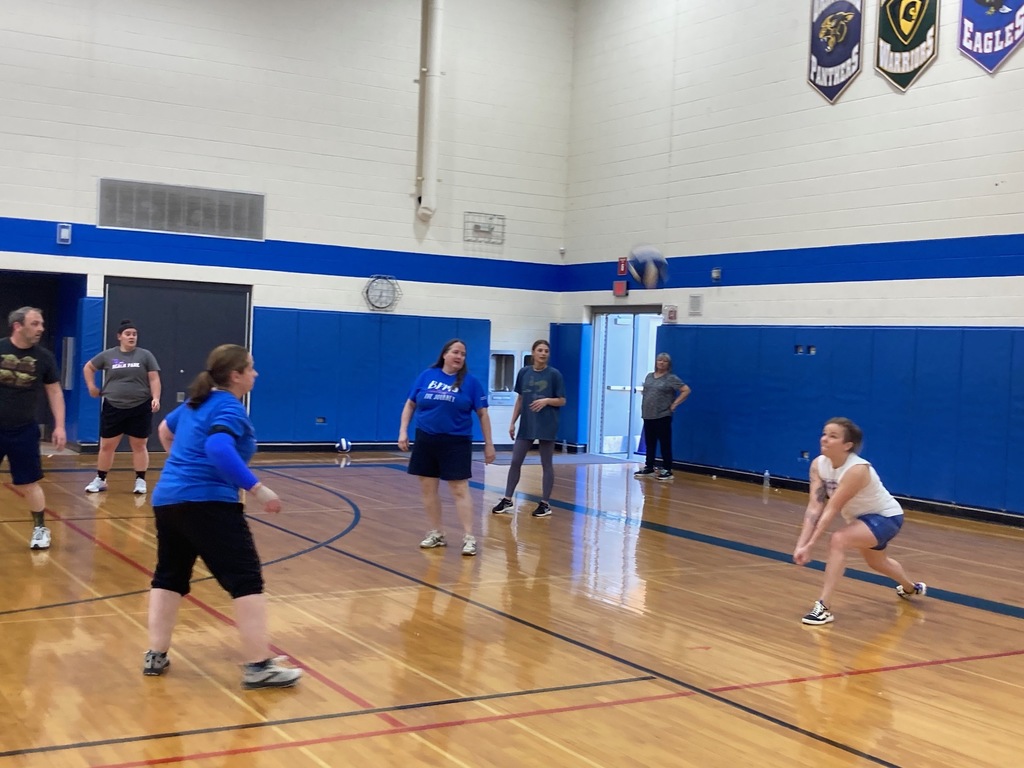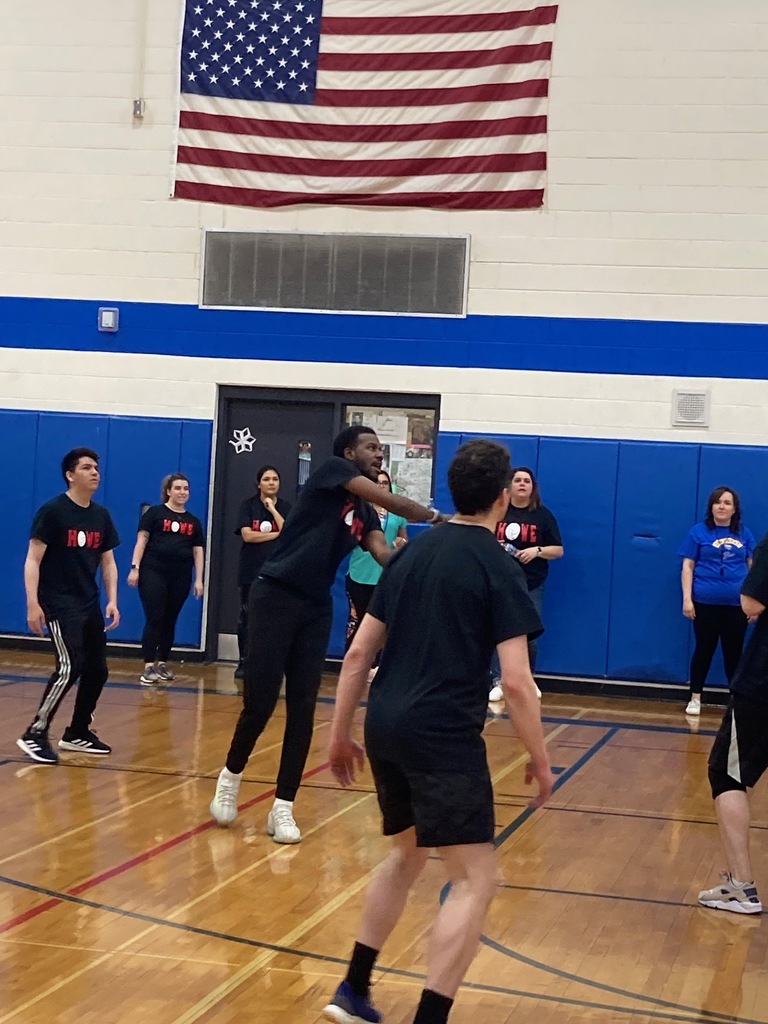 Beach Park School District 3 Announces Administrative Changes: Mr. Frank Adams, Chief School Business Officer. Mr. Jorge Seda, Assistant Superintendent of Academics and Operations. Mr. Gabe Cappozzo, Director of Human Resources. Mrs. Megan Goedken, Principal of Kenneth Murphy School. Dr. Laurie Garris, Principal of Newport School.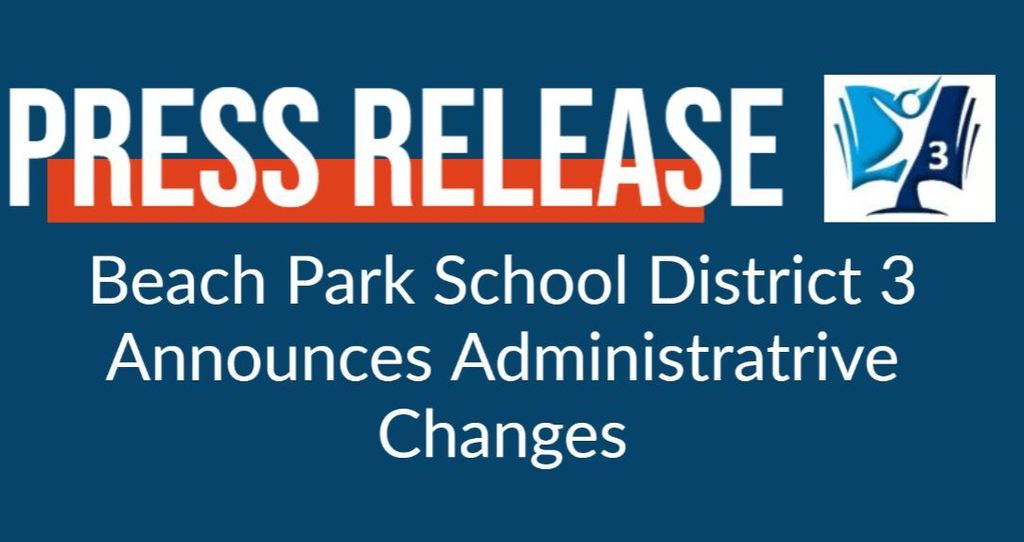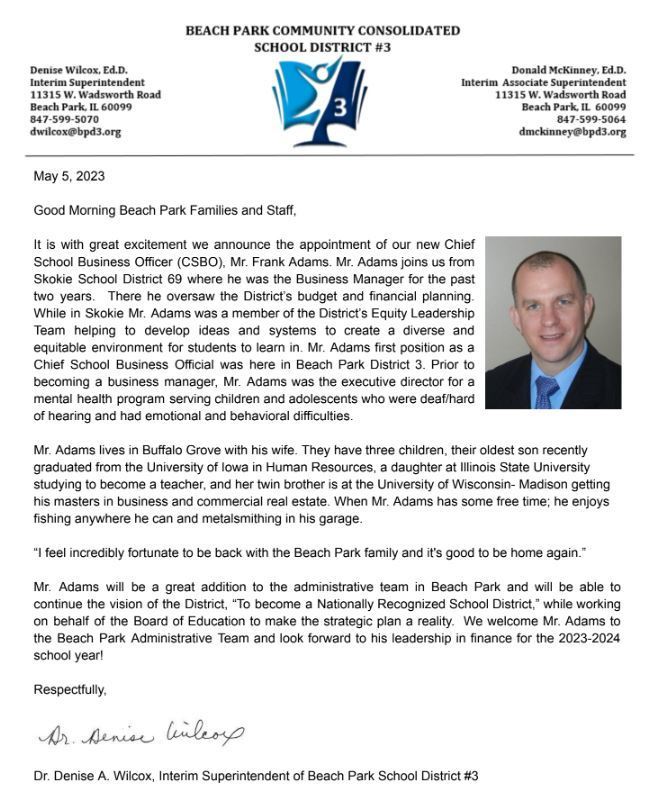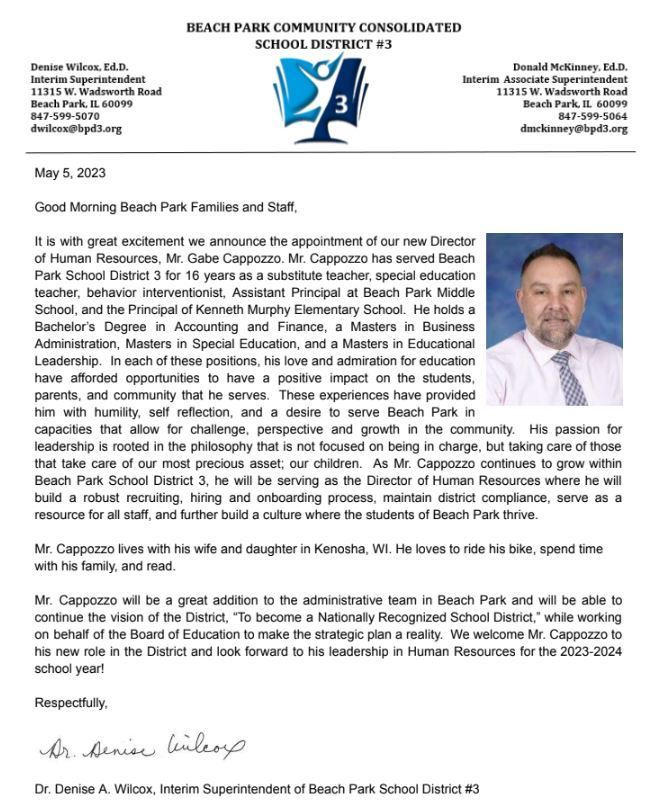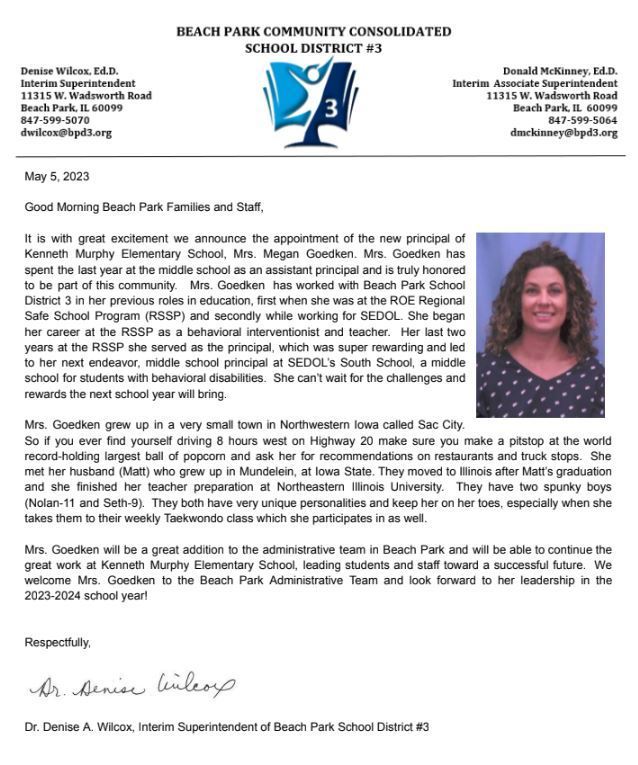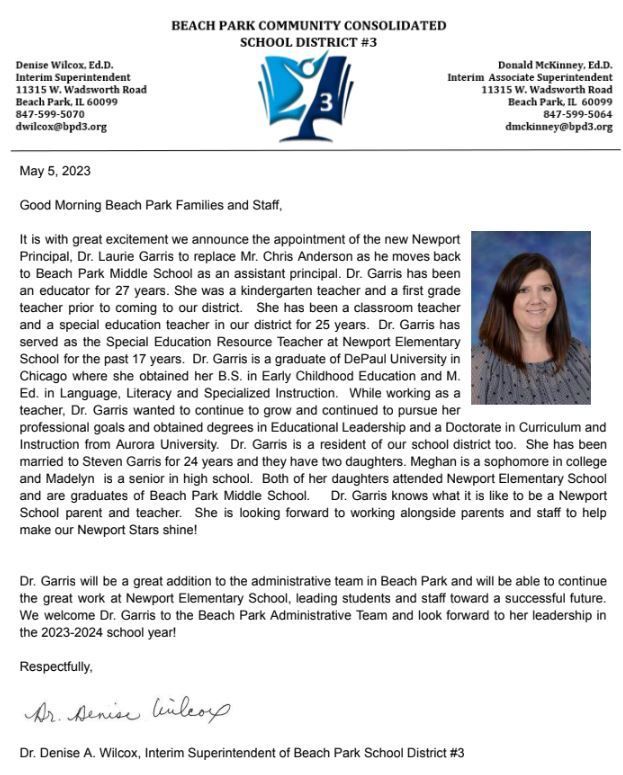 Zion-Benton High School Cheerleading Tryout Meeting is today, May 2nd, 6:45 pm - 7 pm at New Tech High School: Door 3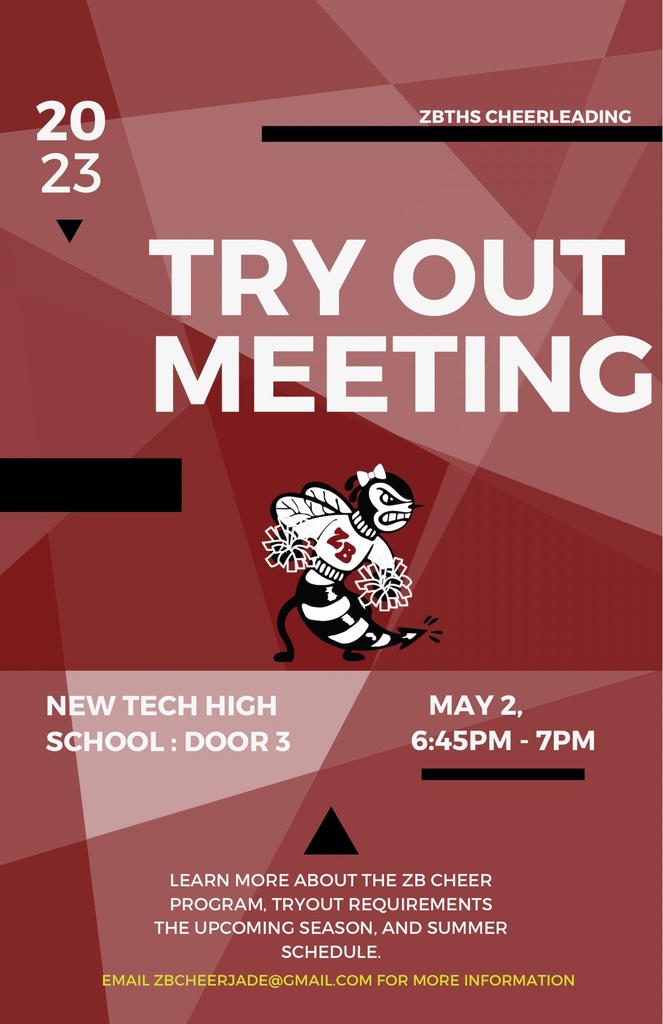 Next School Year (2023-24) Registration for Returning Students will CLOSE on April 30th! Check your email SPAM folder for your student's SNAPCODE to register your student today. Parents/Guardians, if you need assistance, please reach out to your student's school or the district's registrar at 847-599-5888/
registration@bpd3.org
, before the end of school today.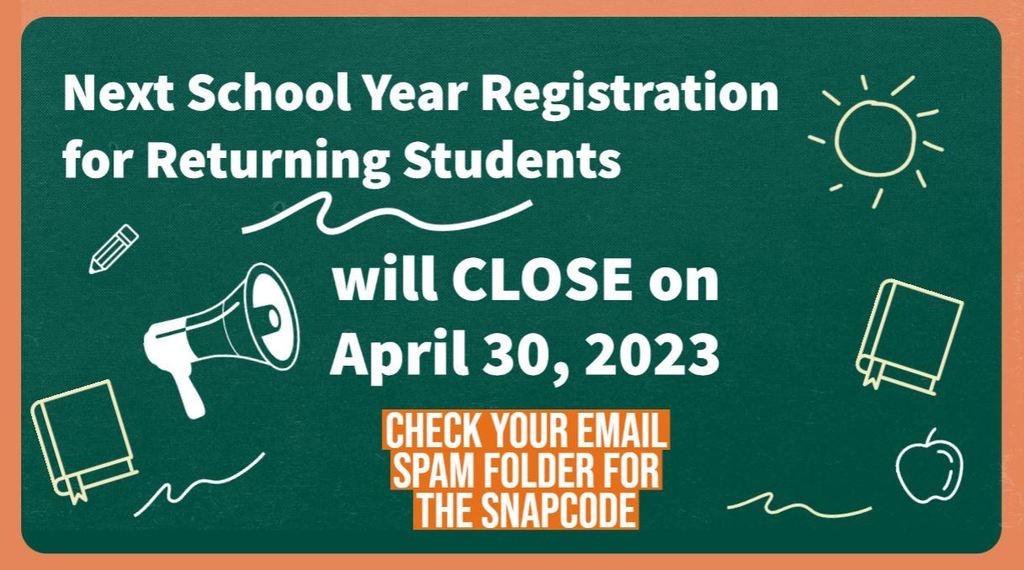 Progress Reports for Trimester 3 are now posted to the Parent Portal along with updated outstanding fee statements that require action. Please see your email for more information including registration information registration for the 2023-2024 school year.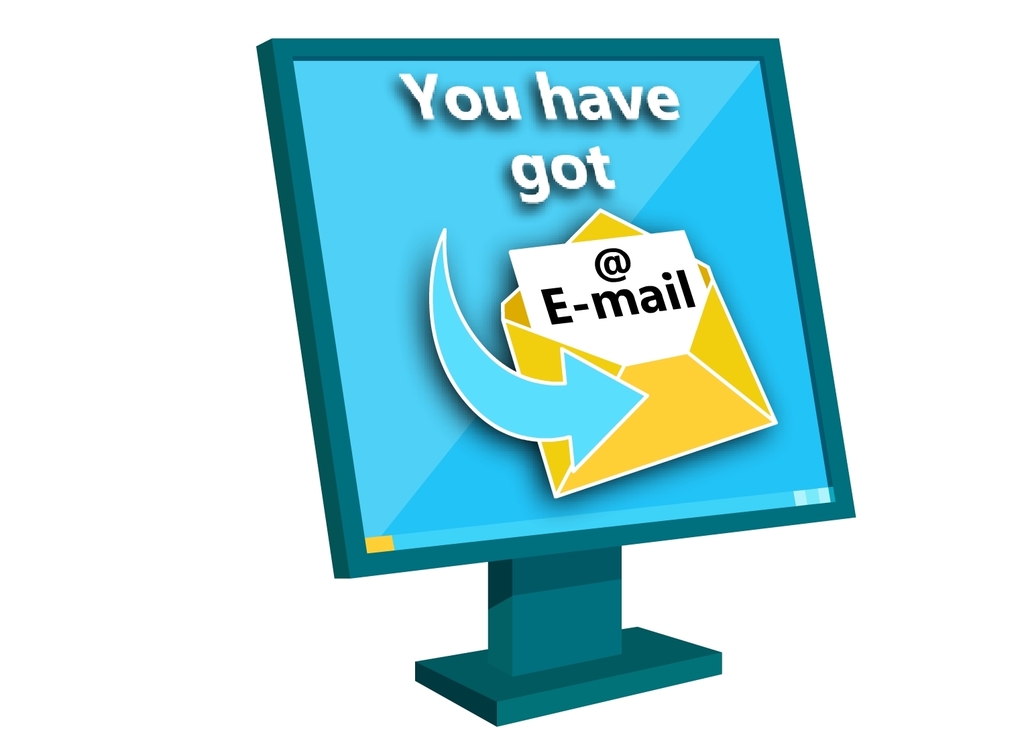 Oak Crest celebrated being respectful, responsible, and safe today during April's PBIS Assembly. We had a wonderful time playing games. We also celebrated Students of the Month.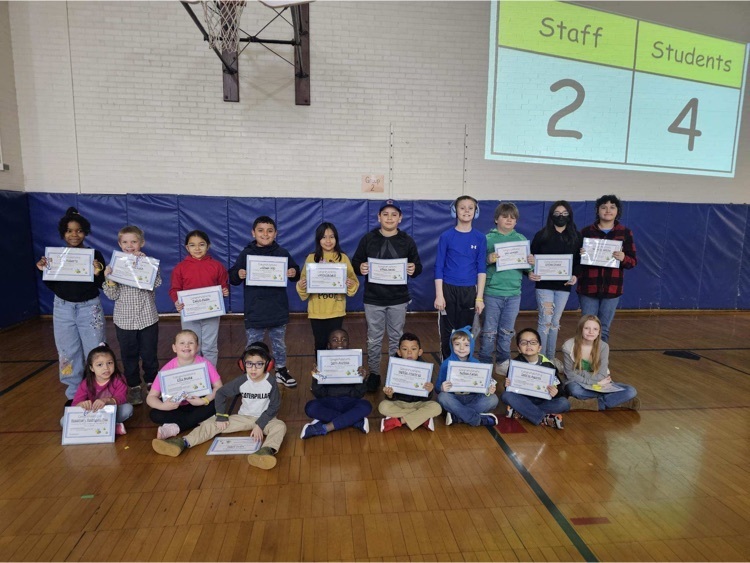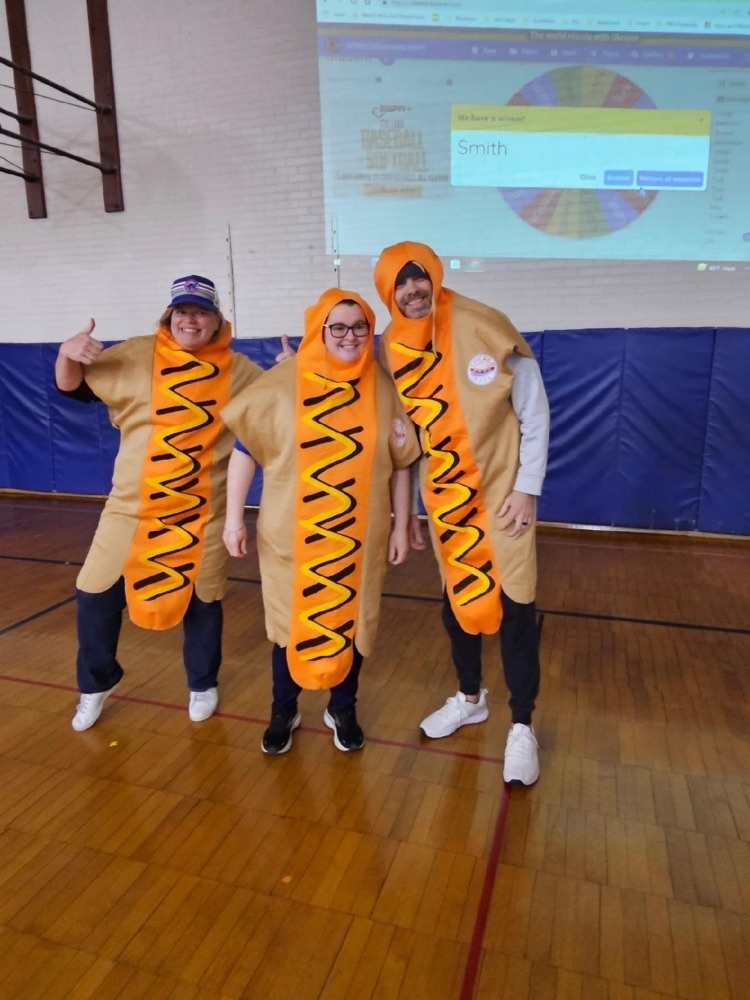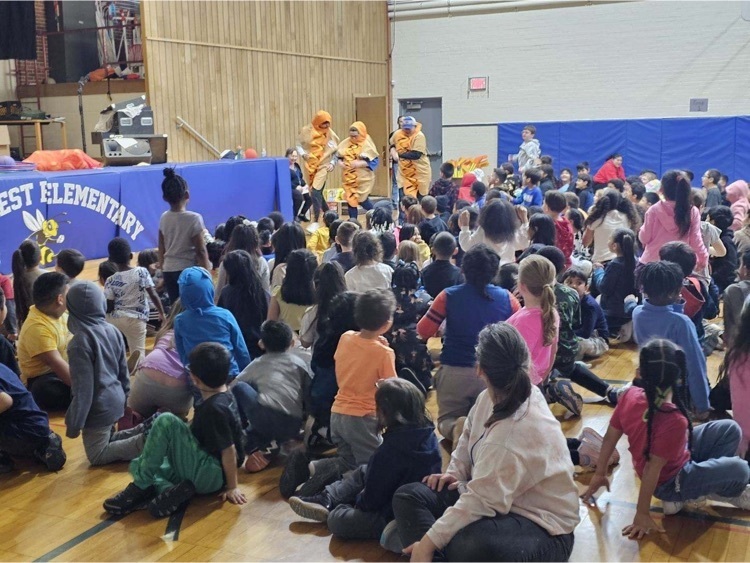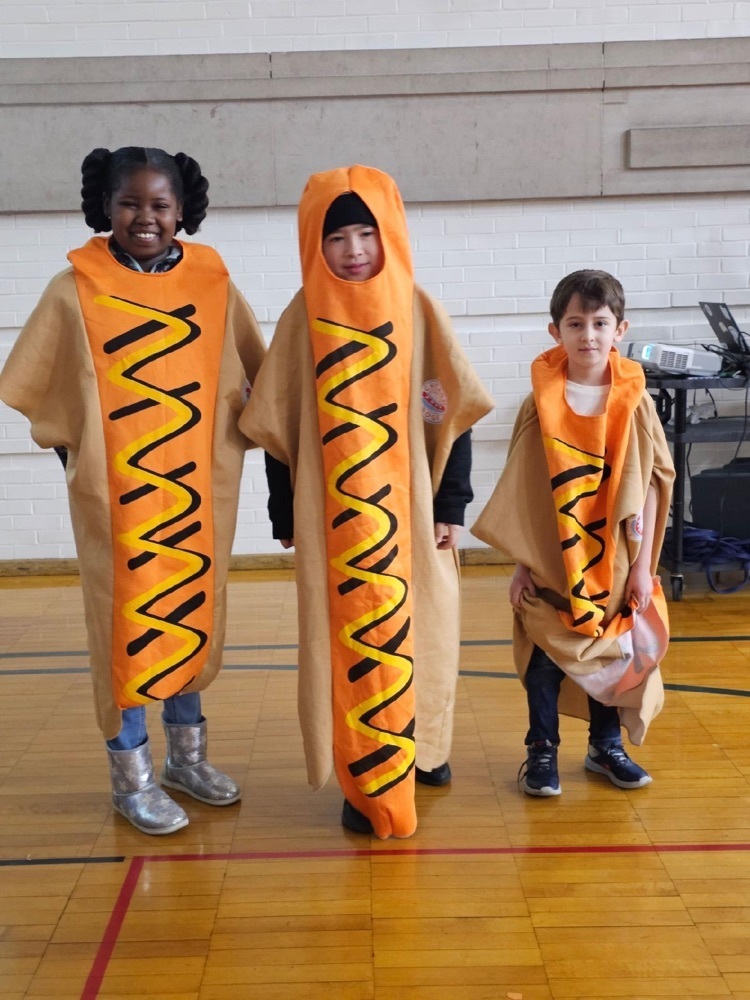 Spring Break is next week, March 27-31. School will resume on April 3, 2023. Have a fun and safe break! Las vacaciones de primavera son la próxima semana, del 27 al 31 de marzo. La escuela se reanudará el 3 de abril de 2023. ¡Disfrute de un descanso divertido y seguro!
Dear Beach Park School Community; Please join us for the Connected Community webinars: Strategies, Conversations, and Spaces That Help Kids Shine. The second webinar will be Thursday, March 23rd, 4:30 pm - 5:30 pm, virtual through Zoom. Hope we can have you all join us! Join Zoom Meeting
https://us02web.zoom.us/j/5418315127
Code :541 831 5127 If you have any questions, please contact Mr. Seda, Director of Student Services at
jseda@bpd3.org
. **************************************************************** Estimada Comunidad Escolar de Beach Park. Acompáñenos en la Serie de la Comunidad Conectada: Estrategias, Conversaciones y Espacios que Ayudan a los Niños a Brillar. El segundo evento será el jueves, 23 de marzo, 4:30 pm - 5:30 pm, virtual a través de Zoom. Conectese a Zoom Meeting
https://us02web.zoom.us/j/5418315127
Código :541 831 5127 Favor comunicarse con el Sr. Seda si tena alguana pregunta a
jseda@bpd3.org
JOIN US at the BEACH PARK MULTICULTURAL & FINE ARTS FESTIVAL tomorrow, Saturday, March 18th, 9 am - 2 pm. Free Community Event! Due to limited parking at Beach Park Middle School, a shuttle bus will be running from Kenneth Murphy School to Beach Park Middle School from 8:30 am thru 2:30 pm. We encourage the community to park at Kenneth Murphy School located at 11315 W Wadsworth Rd. Beach Park. 2023-24 Registration assistance will also be available at the Multicultural Festival. Register your returning student by 1:30 pm tomorrow, Saturday, March 18, to be entered into a raffle! Stop by the Registration table tomorrow at the festival to fill out your raffle ticket.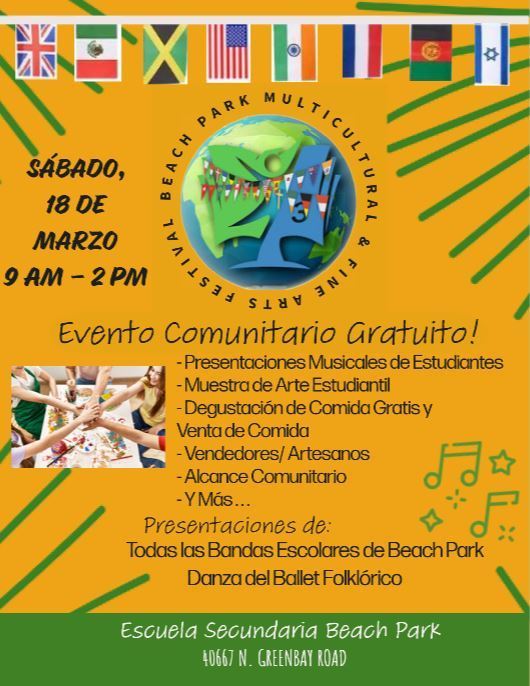 Please read the following communication from Dr. Wilcox, Interim Superintendent, about a threat at the middle school. English: bit.ly/40wz7qj Spanish: bit.ly/3lqzCmz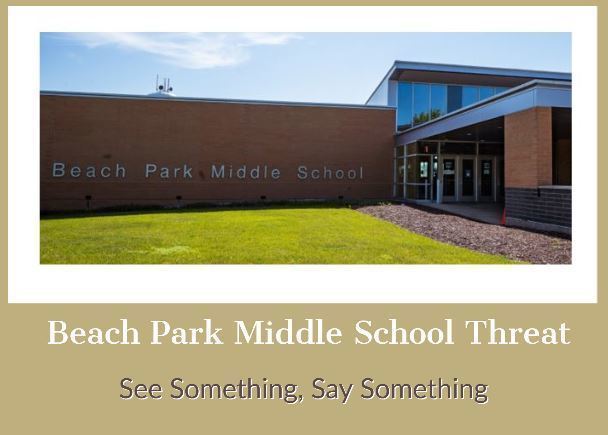 2023-2024 Registration for all returning and new students is NOW OPEN!! Visit
https://www.bpd3.org/page/registration
for more information regarding what is needed to register a new student. Snapcodes for Returning Students were emailed today. Please check your SPAM folder! Registration for Returning Students will close on April 30, 2023. Please register your returning student(s) as soon as possible. Reach out to
registrar@bpd3.org
if you have any questions. For in-person assistance, please make an appointment with the registrar using this link:
https://bit.ly/3FkGokP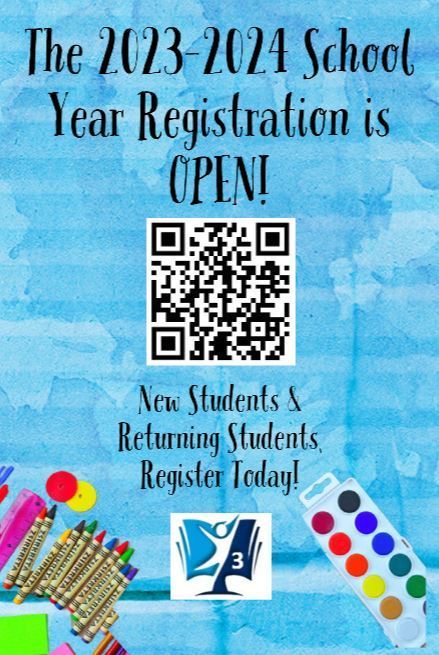 Due to the predicted Inclement Weather, Beach Park School District 3 will participate in an E-Learning day on Friday, March 10, 2023, out of an abundance of caution for the safety of our students and staff. This means all students will learn remotely from their homes using their District issued Chromebook. All Beach Park School District 3 students will follow their regular school schedule and log into their Google Classrooms for instruction from home. General questions can be directed to your child's school principal. Questions regarding assignments can be directed to your child's teacher. Thank you for your flexibility, understanding, and support with our e-learning day. In Partnership, Dr. Denise Wilcox, Interim Superintendent